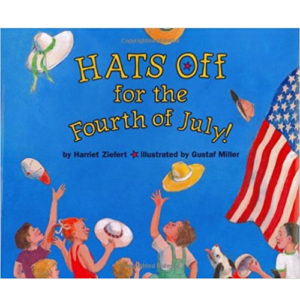 It's the Fourth of July, and a full parade marches by…
Join in the fun, as children become the parade with yoga poses!
This book is perfect for summer camps and daycares as this summertime favorite approaches.
If you are planning a summer camp activity, this book is a part of our Fourth of July lesson plan! You can use this fun-filled lesson with children 3-8 years old, and easily customize it to fit a 45-90 minute session. 
Buy Hats Off for the Fourth of July now!
Subscribe today to view this Teaching Tool with full-color images and step-by-step instructions!