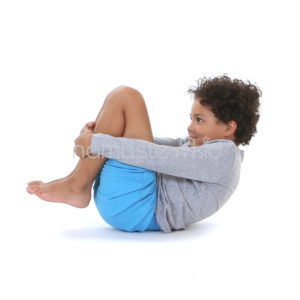 Introduce a little bit of active movement with Rock and Roll! Increase core strength and balance, as children roll themselves back and then back up again. 
Some of our favorite activities with this movement are The Snowy Day and Blast Off. Both engage children in themed yoga poses and active movement, for a total body workout. 
It can be difficult to get the hang of this movement! It is ok to start with small rocking movements and increase the size of your roll as core strength and balance improve. If you get stuck, it is ok to use your hands to push yourself back to upright.
Subscribe today to view this Teaching Tool with full-color images and step-by-step instructions!