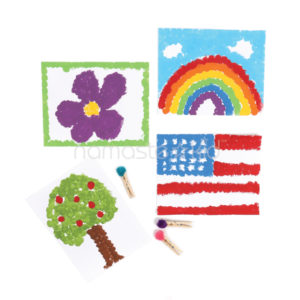 Painting with pom poms is an excellent way for children to work on fine motor skills, mindfulness, and creativity!
Bright and colorful, and so easy to pair with any class theme. Kids in preschool and early elementary grades will embrace the chance to express their artistic side as they focus on completing this craft project.
Enjoy these ways to bring pom pom paintings into any yoga or mindfulness class!
Subscribe today to view this Teaching Tool with full-color images and step-by-step instructions!