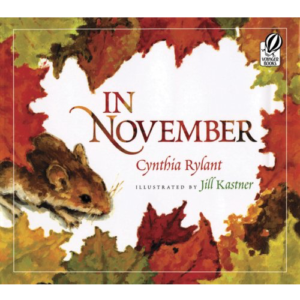 Children take a quiet journey with yoga poses, as everything in nature prepares for winter. 
At the end of In November, allow children to reflect on the changes they've noticed. Then give them a chance to share their observations with the group.
This adventure is a wonderful addition to any unit on Thanksgiving, or simply as a way to enjoy the changing seasons.
Buy In November now! 
Subscribe today to view this Teaching Tool with full-color images and step-by-step instructions!