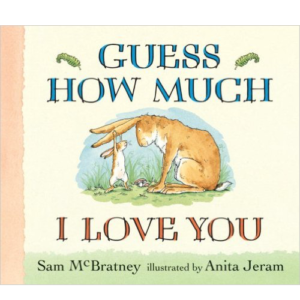 Kids explore fun ways to express how much they love and are loved! 
Big Nutbrown Hare and Little Nutbrown Hare discover that love isn't easy to measure, but it's fun to try! This book is filled with yoga poses children use to stretch their love as far as it can go.
To buy Guess How Much I Love You, click here!
Subscribe today to view this Teaching Tool with full-color images and step-by-step instructions!